OUR PROVEN PROCESS
Our process solves the challenges in your people process by helping you build a solid foundation for your people systems. Whether you struggle with team disconnect, finding the right employees, or any of the other people challenges so many leaders face, we can help.
Focus
Let's figure out who you are first. Where are you going? Do you know who the right fit is for you? How will you find each other? Without knowing these things, your boat will simply be drifting rather than charging ahead.
Synthesize
The more confusion there is in the process, the more likely an employee is to take longer to ramp up, have the wrong impression of the company, or even worse, quit. We help you answer, how will you work together? Clearly define commitments to each another and the process for welcoming your new team member to your organization.
Master
We help you master your outcomes. How is success measured? Helping you to define ways to create consistency and scalability, while establishing standards that allow for freedom without the worry of chaos.
Connect
Do you know how to create an environment of vulnerability based trust? What does engaging vs interacting with the team look like? Through the resources, tools, and training, we help you connect even further, to build relationships that scale.
Measure
The most successful leaders know that to keep a team on track they must find the most operative way to continuously measure their performance and more importantly—their effectiveness. Just as there are an endless variety of projects and tasks, there are countless ways in which you can choose to measure team performance.
Coach
Once you lay the groundwork for solid relationships to blossom, you also have to work to maintain those connections over time. You want to show your employees that you're in it for the long haul. In the end how can you cause a ripple effect of positivity in the world?
Why join the joyFULL Revolution?
The joyFULL Revolution (comprised of joyFULL People & joyFULL Business) is about helping you unlock the best way for you to lead and build your company. While there are plenty of blog posts and books about how to run a thriving practice, there is no blog post or book about the best ways for you to run yours.
It's for this reason that our joyFULL coaches can help make a substantial impact by actually working with you on enhancing your personal leadership style and within the subtle but essential nuances of your organization so that you can achieve your goals and build the best company you can.
The joyFULL Revolution takes the set of processes & systems you are using to make decisions and unpacks them. It makes the unconscious conscious so that you can decide what outcomes you would like. It then helps you fine-tune your processes so they produce those results with joyFULL people. The joyFULL Revolution is about getting better outcomes with less effort. It makes new actions available by changing you, to become joyFULL in business & life.
Your success is our passion.
We know that one size does not fit all. Our customers' success stems from helping to make each employee lifecycle program match each organization, down to the details. We work to help you understand the uniqueness of your organization and vision so we can set up and support your success, every day with our practical tools and solutions.
Get Started Now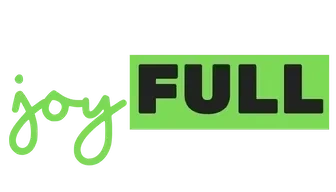 Turning potential energy and talent into joyFULL abundance and limitless potential. This is your new system for talent leadership.
joyFULL People 2022 © All Rights Reserved